Phone:
+1 849-763-8642 (Rates Apply)
Toll Free:
1(716) 200-0691 (USA & Canada)
Home
Top Attraction In Dominican Republic
Book and save with one of our tours below or request a Custom Tour.
56 Results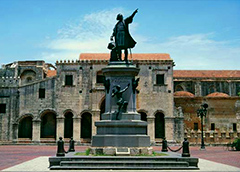 Santo Domingo -
Punta Cana/Bavaro
Visit the oldest city of the New World and Christopher Columbus' first permanent settlement after his discovery of the Americas. Visit the...
Star Rating